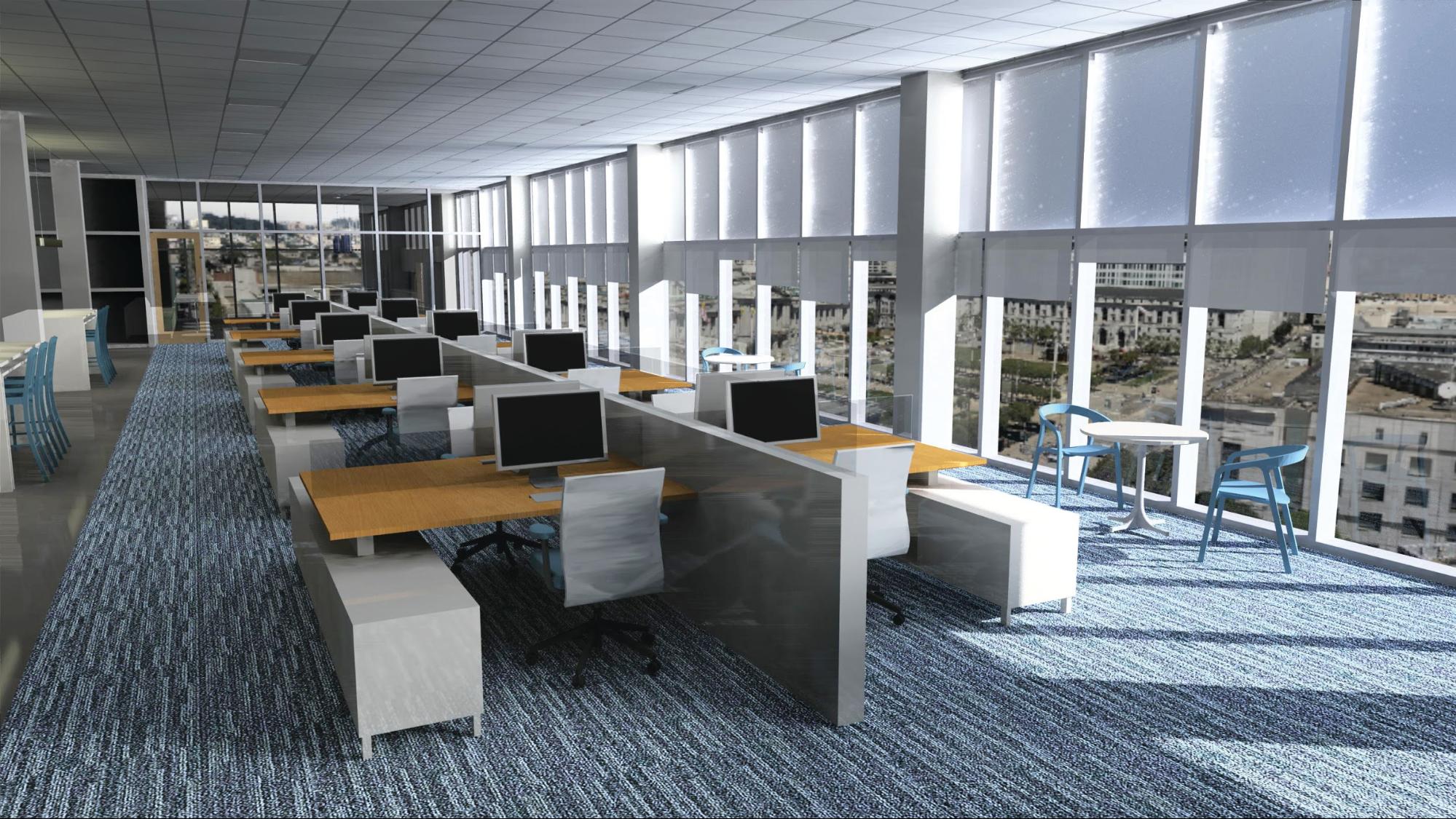 Daylight Redirecting Films
Harness the natural light
3M Daylight Redirecting Film is a breakthrough technology that redirects natural sunlight away from the glass perimeter and deep into the office space, lessening the reliance on interior lighting and lowering energy costs.
Benefits of Daylight Redirecting Film
Compared to current light reflecting solutions, 3M Daylight Redirecting Film is easily integrated into new or existing windows. The film requires little maintenance, and works at all times of the day. The abundance of natural light has been shown to improve employee productivity while also reducing energy costs. It helps to reduce glare and discomfort caused by direct sunlight as well. With 3M Daylight Redirecting Film you can redirect natural light up to 40 feet into a building.
Get a Quote
Complete this form to get started on your next window film or graphics project with Columbia today.