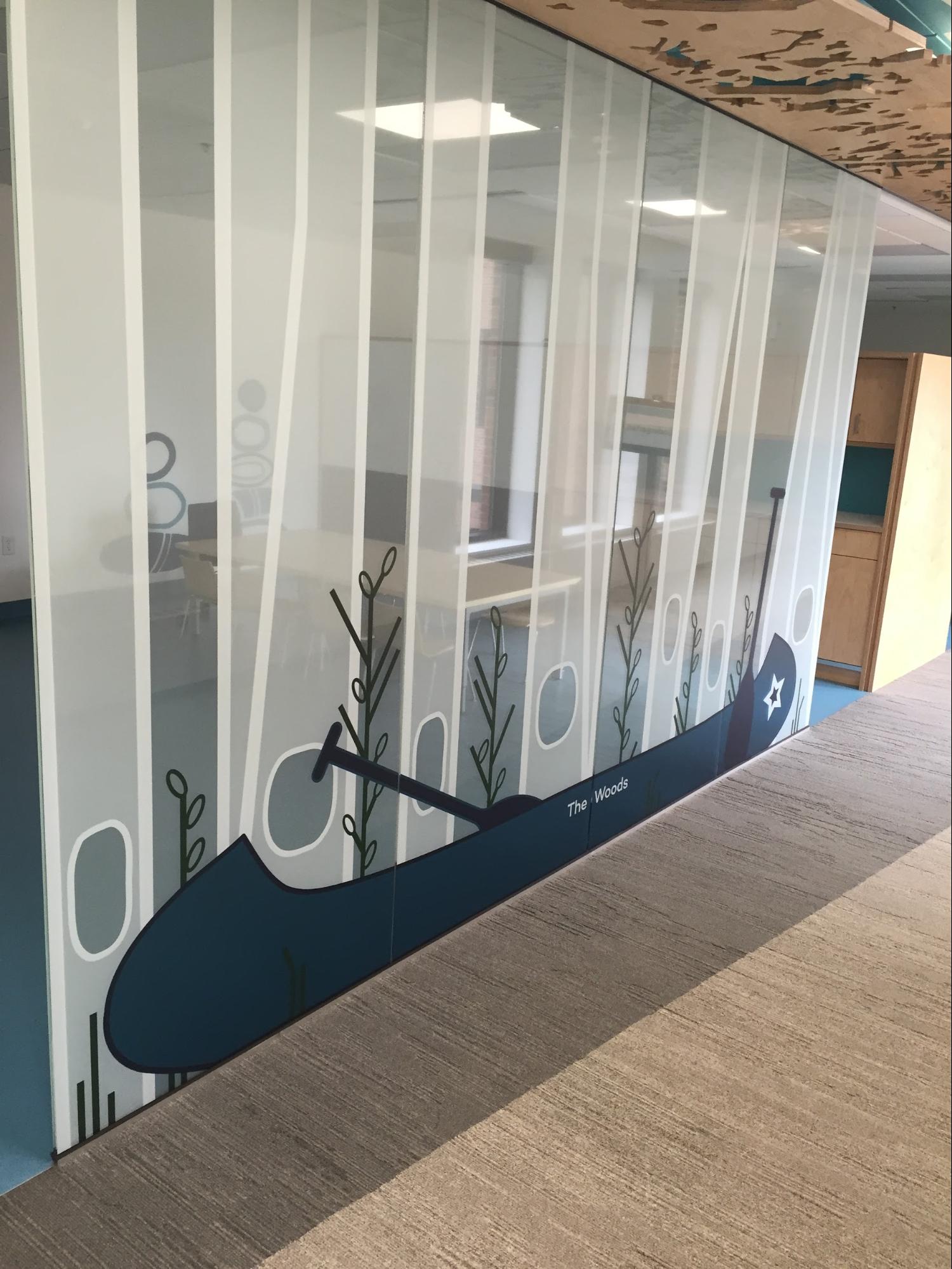 Wooddale Church - Eden Prairie
Custom Printed Commercial Decorative
The Wooddale Church in Eden Prairie was designing a new childcare and preschool area and Columbia was tasked with providing custom graphics to add some fun design to the space.
Project Challenges
The biggest obstacle was figuring out how we were going to line each piece up throughout the space. Every window had to be measured accurately as each piece was then printed individually and installed individually. It was extremely important that each piece was lined up correctly since many of the graphics spanned over more than one piece of glass.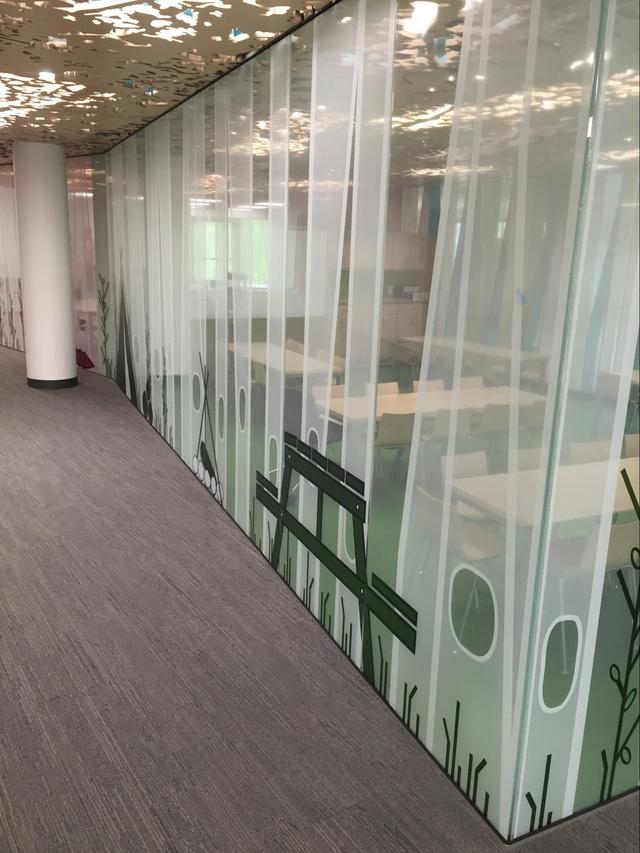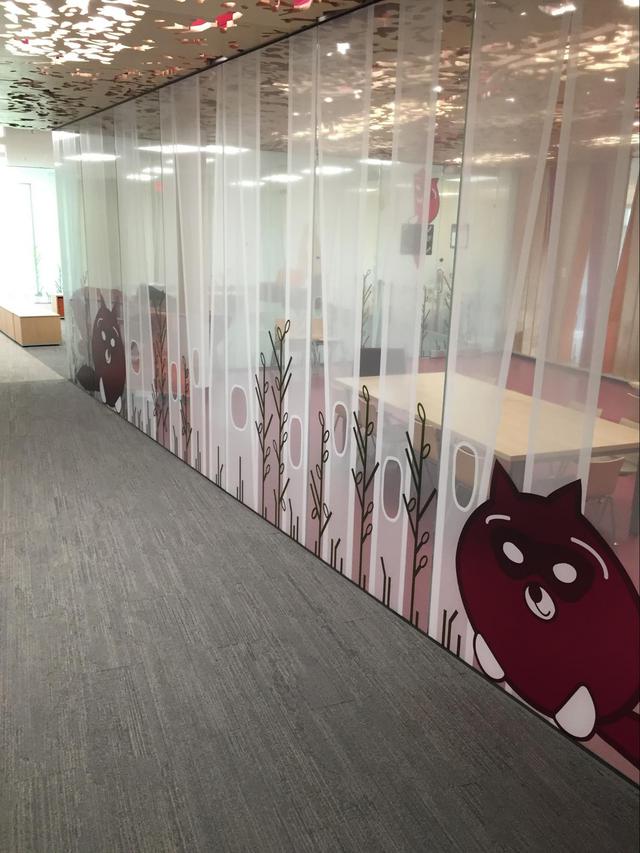 We are able to create a very fun environment for the kids to learn in, and the film has been holding up very well to the wear and tear of kids playing near it over the years. The end user was very pleased with how we were able to bring to fruition the vision they intended from the planning stage.
"Thanks for all of your work on the Wooddale project. I think that it turned out really well and I've heard lots of compliments on it. Nicely done!"
- Ligeia Cholensky - Graphics Manager
Gallery